Camera Inspection and Sewer Locator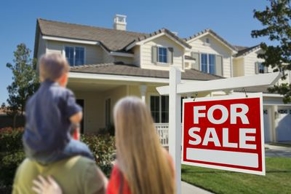 Receiving a thorough sewer and drain video camera inspection is a very valuable asset for the home owner providing visual information of the pipe's interior condition.
What is a sewer and drain video camera inspection?
A sewer and drain video camera inspection is a type of inspection that allows you and your plumber to accurately see the problems that lie inside of your plumbing sewer system. Our Ridgid SeeSnake Plus is a camera on a line that enters through a cleanout. The sewer camera has LED lights illuminating the interior walls and sensors that allow us to locate the areas in question. The camera head sends live video footage and the distance to our technician's monitor allowing him to make educated suggestions to improve your plumbing pipes.
When should I get a sewer camera inspection?
At American Rooter Plumbing, Inc we believe that every property owner should know what their interior plumbing system entails. Consider this: your plumbing system is similar to your body's artery system. Your body system has blood vessels that stream to your heart. Similar to your body, your plumbing system plumbing has different drains that flow to your main drain. If your body's blood vessels are blocked or clogged, then it affects your whole body. Same with plumbing – if there is something wrong with one of your drains on the property, then it affects the whole system. We firmly believe that for every main drain problem, a thorough camera inspection is necessary. The camera inspection provides all the necessary information to fix your problem the first time. This will save the property owner money and can prevent the property from being damaged. It offers the peace of mind knowing that your plumbing system is flowing smoothly without any blockage now or in the near future.
It is vital for new property owners to get a thorough sewer and drain camera inspection to view their plumbing condition prior to purchasing. Because American Rooter Plumbing, Inc is fully equipped with the latest technology we are able to send you the video footage of your plumbing system. Recently, we helped a future home owner find tree roots and a cracked pipe in the home's plumbing system. She was then able to talk with the seller, lowering the purchase price so she can rest assured knowing that her belongings will not get damaged in the process.
Another reason to why you should get a camera inspection is if you had your line snaked a few months back and your drain is running slow again, then you need to get your line inspected with a camera. As we mentioned above, getting a camera inspection – the first time – would have eliminated the second phone call to your plumber, which now costs you more money.
A camera inspection is also a great way to start preventative maintenance. Because drain lines usually become clogged, deteriorate over time, and need maintenance eventually, it is essential to camera inspect your drain lines to help alleviate future problems.