Our Apprenticeship Program at American Rooter Plumbing
The Sweet Plumber Apprenticeship Program in Omaha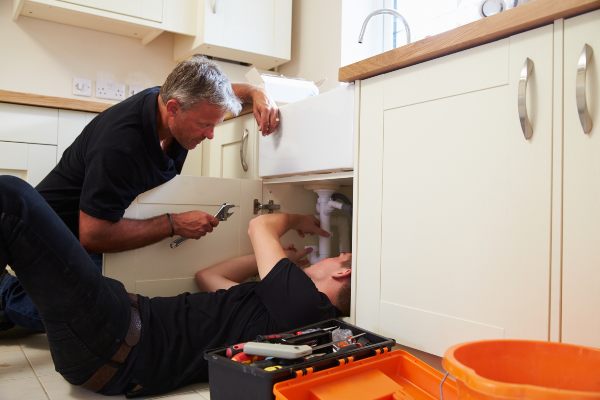 ​We understand that not everyone is meant to sit at a desk, working on a computer day in and day out. And we know some of us have different skills than others. Some are designed to be engineers, some are meant to be teachers, and some of us are destined to be plumbers!
If you are a hands-on, mechanically inclined individual, and you are ready for a career, applying for our four-year Plumbing Apprentice position might be for you. This is a once in a lifetime opportunity! One lucky candidate will come out on top. By the end of the four years, not only will you be prepared to take your Journeyman exam, but you will already have a full-time job and be debt free!
Fact: Plumbers are one of the highest paid contractors! And because everybody has to drink water and go to the bathroom, this is a trade that will withstand the times, providing you with constant work.
To learn more about this opportunity, call (402) 298-5414 or contact us online.
Our Eligibility Requirements
In order to be eligible for this position, you must:
Possess a high school diploma or GED
Have a valid and clean driver's license
Have the ability to pass a drug test and background screen
As a recipient of our Sweet Plumber Scholarship, you will work full time while going to school two nights a week for four years. At the end of the four years, you will be able to take your Journeyman exam to obtain your license. Not only will you already have years of on the job experience, but you will also not have to worry about paying back any student loans after completing the program. You will attend the Plumbing Apprentice Program through Metro Community College or ABC trade school.
More About Us
American Rooter Plumbing is a locally owned and family operated business. While our name may sound like we are a national company, we are not. We are a small mom and pop shop. We are blue collar folks striving to do what is right and to make a living. We are proud to be plumbers and we want you to be proud of your career too. You can expect to receive full benefits from us including health/dental/vision insurance, IRA program, paid holidays and vacation, paid training, hourly pay and bonuses, and many more benefits. We believe in working hard and bettering our community.
The deadline to apply is July 31st, 2020.
If you think that you would be a good fit, simply call the office at (402) 298-5414 to schedule a phone interview today.